If you searching for the best coffee as a gift idea, then you will absolutely love the Trade Gift Coffee Subscription.
What makes this the ideal gift is that the receiver will be able to test out the nation's top roasters chosen just for them, delivered at a frequency of their choosing. Allowing you to give the gift of discovery with a personalized digital coffee subscription.
They thought of every little detail to make this very special. Including free shipping and allowing to even adjust coffees and order frequency as they go. Where the coffee matches are based on preferences. Making this gift idea more personalized, you can send a customized gift message by selecting how many bags of coffee to gift, you may write an optional custom message. This gift message will be included in their email or printable card.
#Sponsored
How Does Trade Gift Coffee Subscription Work?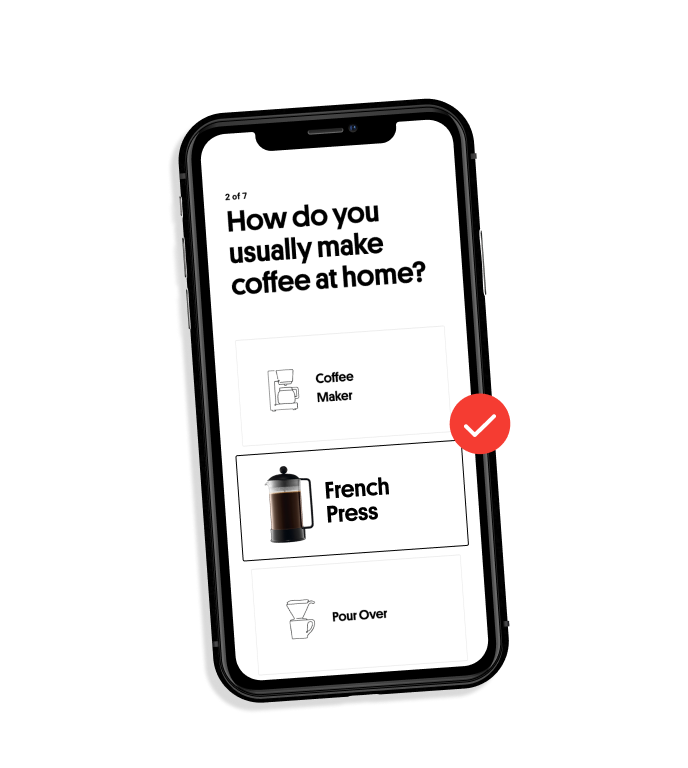 Gift subscriptions are the perfect way to have friends and family experience a variety of coffee to match their taste profiles! We can all agree on this at ECoffeeFinder.
You select how many bags of coffee their gift subscription will contain.
Trade will email them a redeemable gift code. You may choose to send this gift email on a specific date, or select to print the gift code and hand it to them directly.
Once the recipient receives the code to activate their gift subscription, they can activate it on the Trade website by going to Coffee Gifts –> Redeem A Gift.
They'll create a login and take the coffee matching quiz to generate their taste profile and discover their personalized coffee matches. They'll select if they need coffee ground or whole bean.
You do not need to enter the gift recipient's shipping information upon purchasing. They'll set up their shipping details and let them know how frequently they'd like to receive their coffee.
Gift subscriptions do not automatically renew and your gift recipient will not need to enter a payment method to claim their gift.
This is an excellent gift for coffee lovers or a perfect self-care gift for yourself!
Enjoy