Wolf Gourmet Automatic Drip 10-Cup Coffee Maker, is the most wanted coffee maker on the planet for many good reasons especially when selling your next property!
If you already love and enjoy Wolf appliances in your kitchen, then you understand the value of owning this automatic drip coffee maker will bring to your living lifestyle experience.
As this is a striking complement to the iconic Wolf range, the coffee maker prepares consistently smooth, well-balanced coffee. 
(This article contains affiliate links and we receive commissions when you make purchases linking from our site at no extra cost to you for very carefully selected recommendations, thank you!)
Realtors tell us that when selling a house having Wolf appliances is always a plus and now this expands to owning a coffee maker in the same family.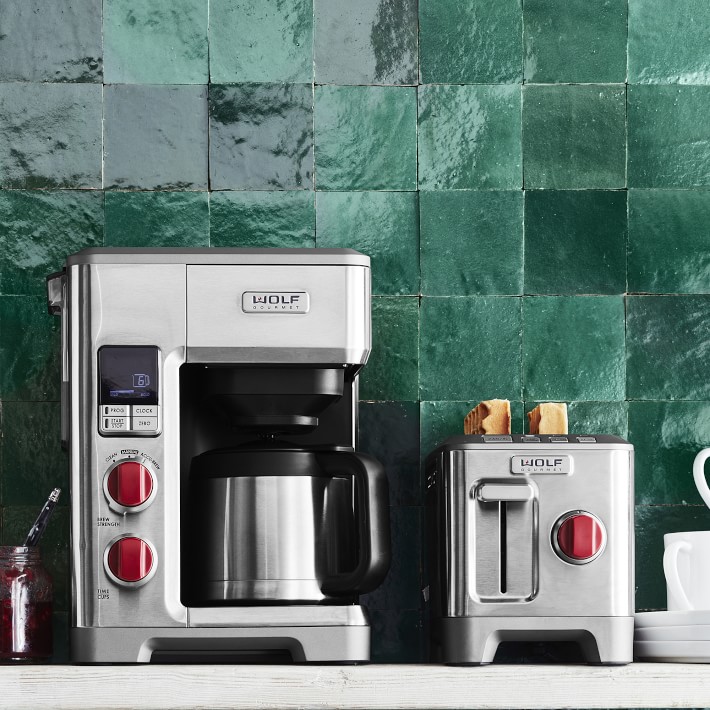 The Wolf Gourmet Automatic Drip 10-Cup Coffee Maker has an innovative Accubrew function that lets you choose the desired boldness level and volume, the integrated scale, and LCD screen let you know exactly how much water to add – and the machine handles everything else.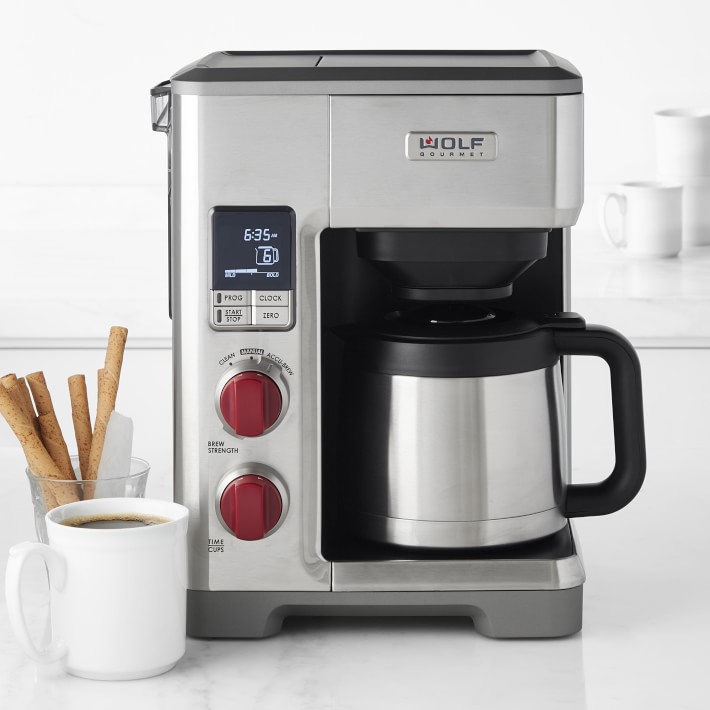 Features:
3 settings: Accubrew, Manual and Clean.
10-cup double-wall, stainless-steel carafe keeps coffee piping hot.
Removable water reservoir and integrated water filtration system.
"Last Brew Memory" displays prior brew settings.
Count-up timer indicates the time elapsed since the completion of brewing.
Programmable for wake-up coffee.
Accubrew mode uses a built-in scale to weigh grounds to desired strength and volume.
Tags:
Wolf Gourmet Automatic Drip 10-Cup Coffee Maker
You may also like this