Could a ready-to-drink cold brew coffee beverage be the future?
Coffee for this product is roasted to perfection, steeped in cold water, infused with nitrogen, and canned at Ferris Coffee & Nut Co.
"Please show us the way!"
Nitro Cold Brew Coffee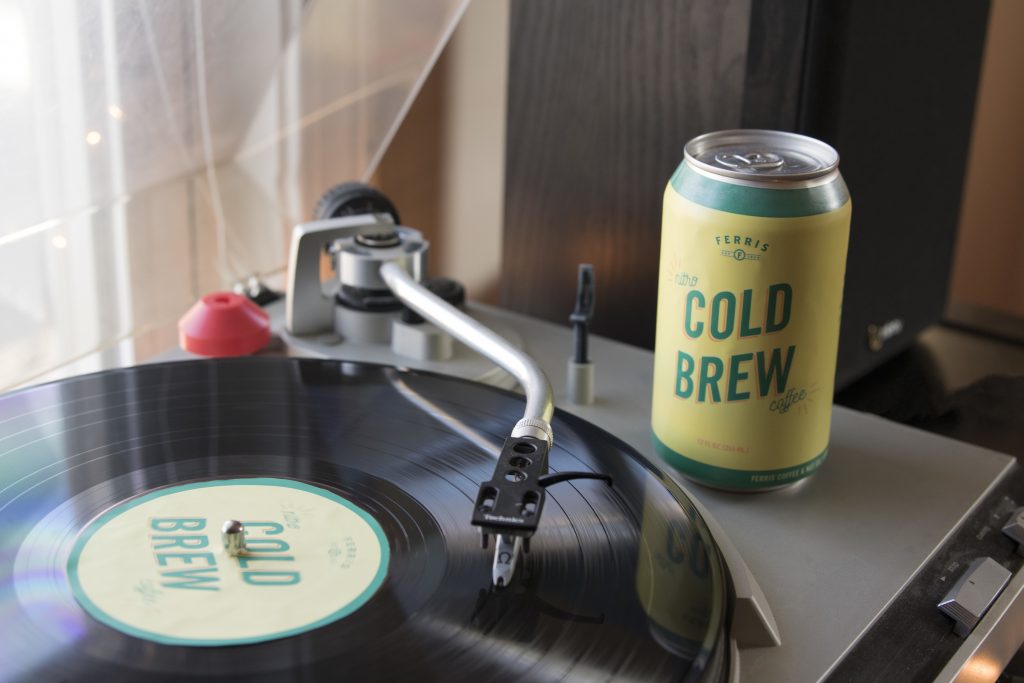 For more information on Ferris Coffee & Nut and its Nitro Cold Brew, visit www.ferriscoffee.com.
This product will launch April 2nd with a suggested retail price of $3.75 per can.
Ferris Nitro Cold Brew Coffee was crafted to be naturally chocolaty, nutty, heavy bodied and sweet. The ingredients are simple: Ferris coffee, sourced directly from Central and South America, and water. There are no added sweeteners, creamers, preservatives or flavorings.  Nitrogen infusion provides a smooth and creamy mouthfeel to create an incredible craft beverage experience.
Nitro Cold Brew will be available in a single can, a four pack of 12 oz. cans or 5-gallon keg – all offerings are 100% recyclable.
In addition, the cans provide a great coffee solution for open fridge displays. Nitro Cold Brew should be kept at, or below 40°F. This product provides a refreshing, ready-to-drink coffee solution for coffee drinkers anywhere.
Tags:
Nitro Cold Brew Coffee
You may also like this