This year think "over the top" gift ideas for the exceptional "cover lover" in your life! Coffee gifts are now made custom to fit unique personalities and individual lifestyles.
"Gone are the days of gifting simple mugs to cover lovers."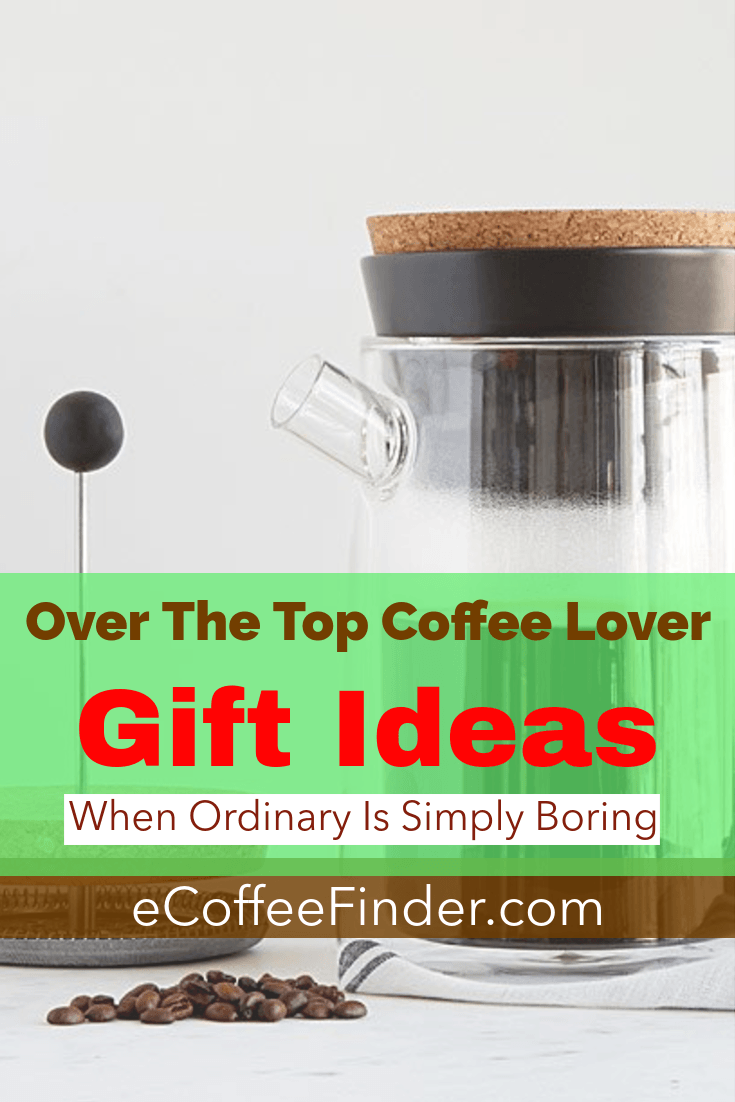 Gifting even coffee mugs should be personalized and well thought out for the person receiving the gift.
This article contains affiliate links and when you make purchases linking from our site there is never any extra charge to you and we receive a small commission, thank you.
There are a wide variety of amazing gift ideas for coffee bean lovers, from deliciously infused coffee options to global impact good deeds. "Imagine coffee beans now being aged with sweet whiskey flavor?"
Today's coffee lovers even have options to take espresso makers on the go!
eCoffeeFinder.com teamed with our friends at UncommonGoods, to curate best selections for over the top gift ideas made for superior coffee lovers. Selecting from thousands of unique and unusual gift ideas our editors are super excited to reveal this holiday season top picks.
Manual Three-in-One Coffeemaker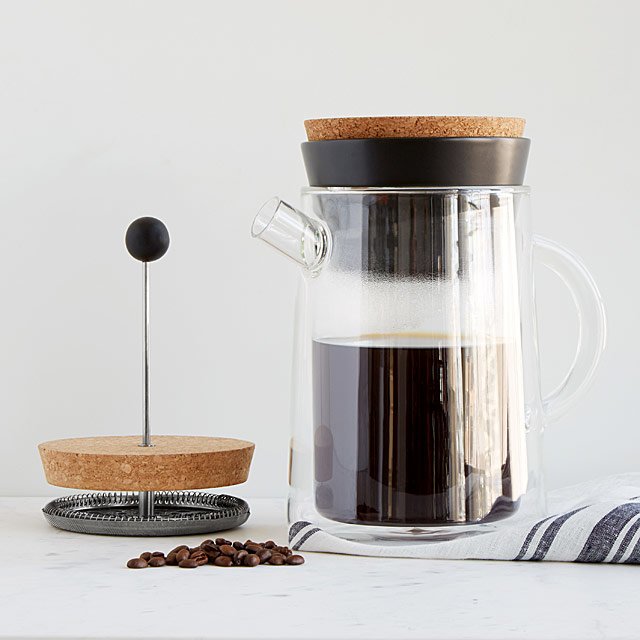 This glass pitcher's double-walled design keeps your fresh-brewed coffee hot for up to an hour (longer than that and you may be taking the slow coffee thing a little too far).
National Park Explorer's Thermal Bottle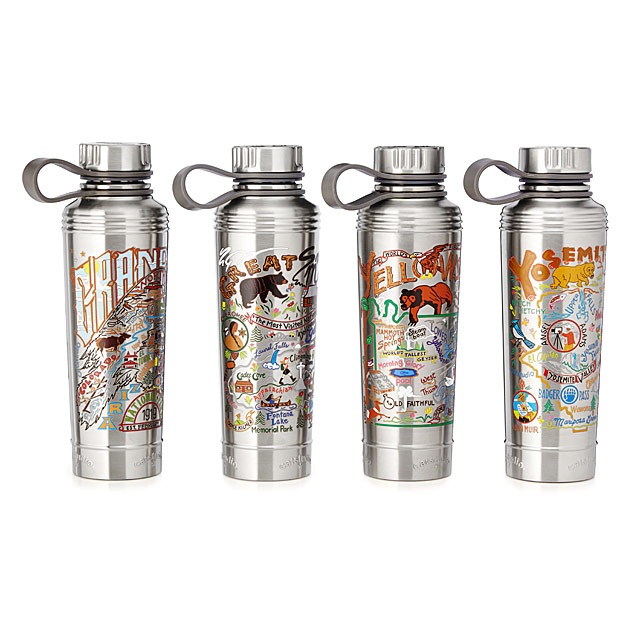 Each one is decorated with iconic aspects of its park—wildlife, geographic facts, and natural wonders like El Capitan and the Appalachian Trail. Their double-layer stainless steel construction keeps drinks cold for an amazing 24 hours or hot for 12.
Mindful Yoga Mugs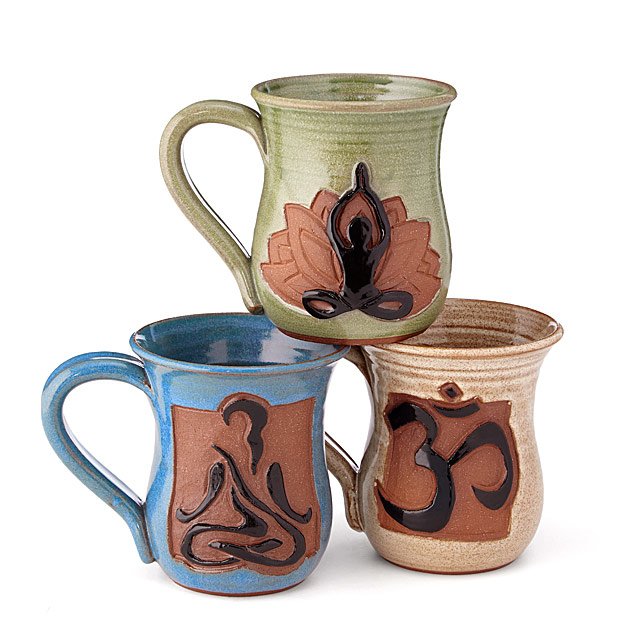 Lotus, Chakra, or Om—so that you can enjoy a little moment of zen even when you're not on your mat.
Coffee & Tea Chocolate Bars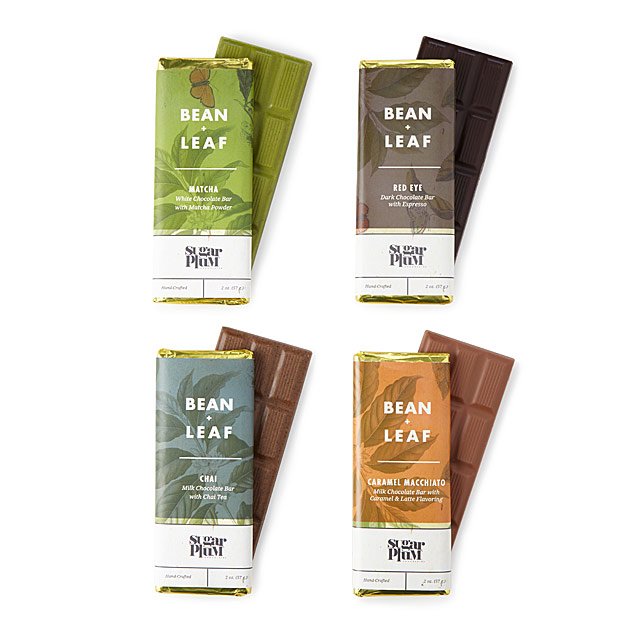 Two coffees. Two teas. Three kinds of chocolate. Four pairings. 10,000 taste buds.
Rapid Drink Chiller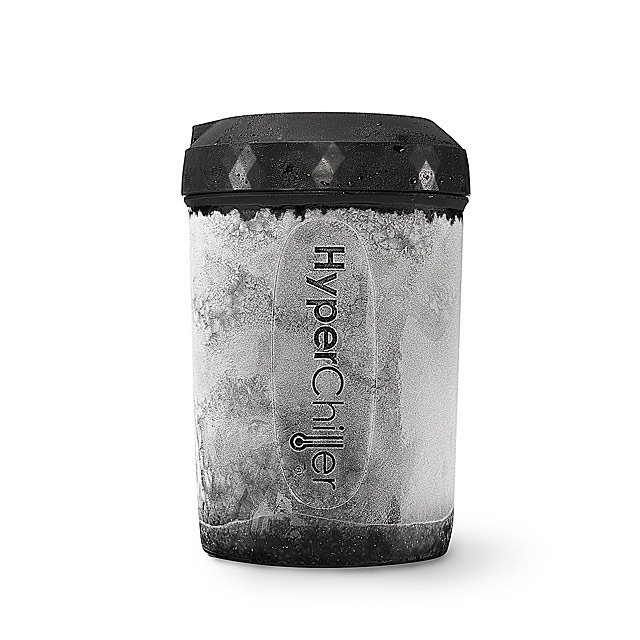 It has three nested chambers: fill the inside and outside ones with water, freeze for 6-12 hours, then pour (or brew) your fresh java into the top slot. Within one minute, the miracle of physics will make it cold.
Cold Brew Coffee Maker & Carafe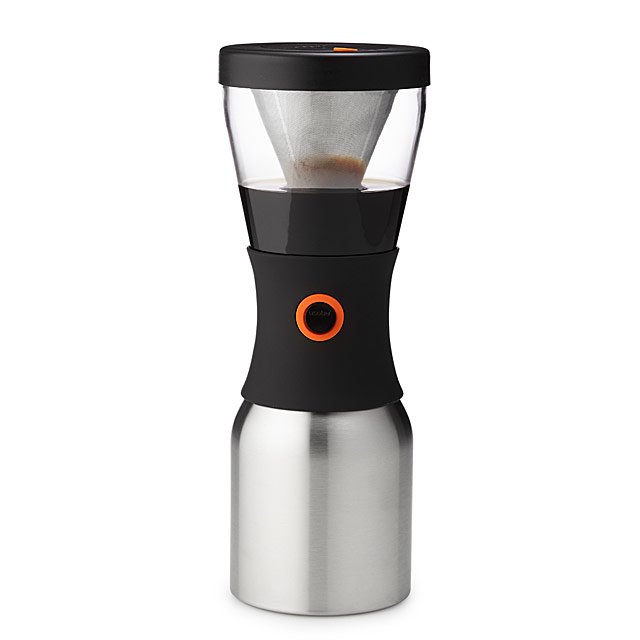 Add coarse grounds and a slow, circular pour of cold, filtered water to the top brewing chamber and let it steep for 12 to 18 hours at room temperature
Bourbon Infused Coffee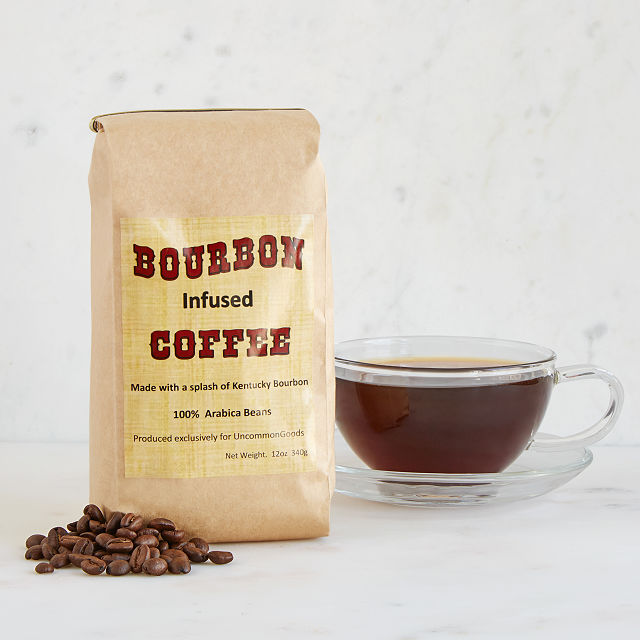 Caffeinated, but contains no alcohol. These 100% Arabica beans are infused in small batches with just a touch of Kentucky's signature spirit, giving them an irresistible aroma and unique flavor profile.
Protect the Animals Mugs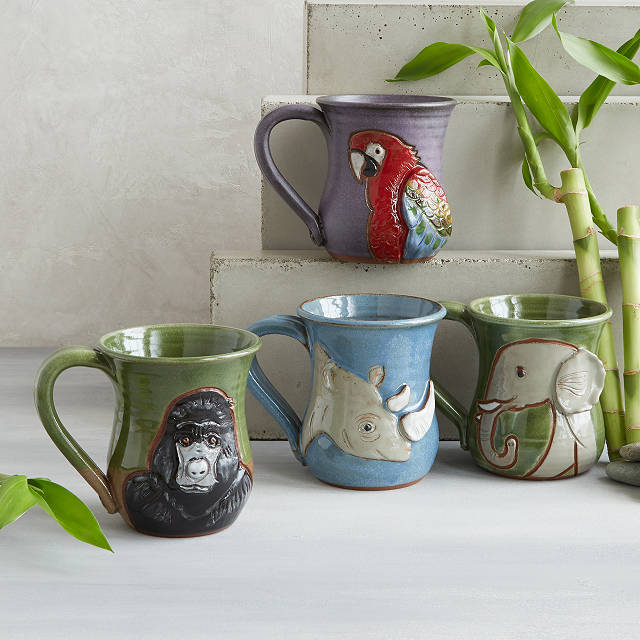 Dreaming of sipping coffee before going on safari? We just found your new favorite thing. Handmade from stoneware by JoAnn Stratakos and company in Effort, Pennsylvania.
Cozy Scented Warming Coaster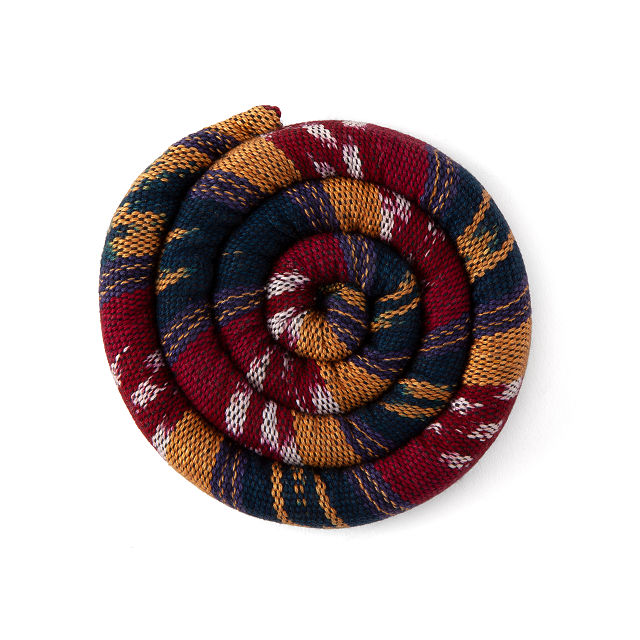 To use, heat your coaster in the microwave for 30 seconds, then set your drink on it. Your coffee or tea will stay warmer, longer, and the heat from your mug will release aromas from the spices inside the coaster.
Merlot Infused Coffee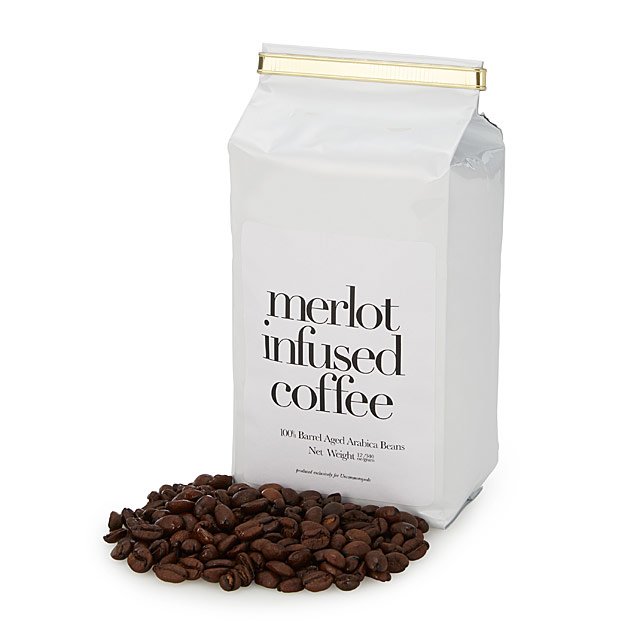 These merlot-infused beans make the perfect after-dinner brew. The 100% Arabica beans are aged in oak wine barrels for a unique profile of fresh, red berry flavors and subtle hints of currants and blackberries. For the best flavor, add a small amount of sugar to this medium roast coffee.
Steampunk Coffee Grinder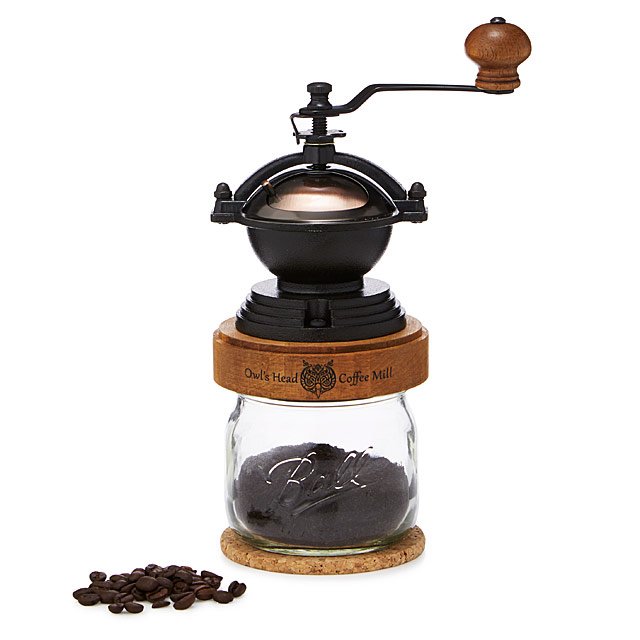 The included jar holds 20 tablespoons of fresh, finely ground coffee, and the mill screws on to most mason jars for an integrated grind-and-store system.
Love Note Reusable Coffee Sleeve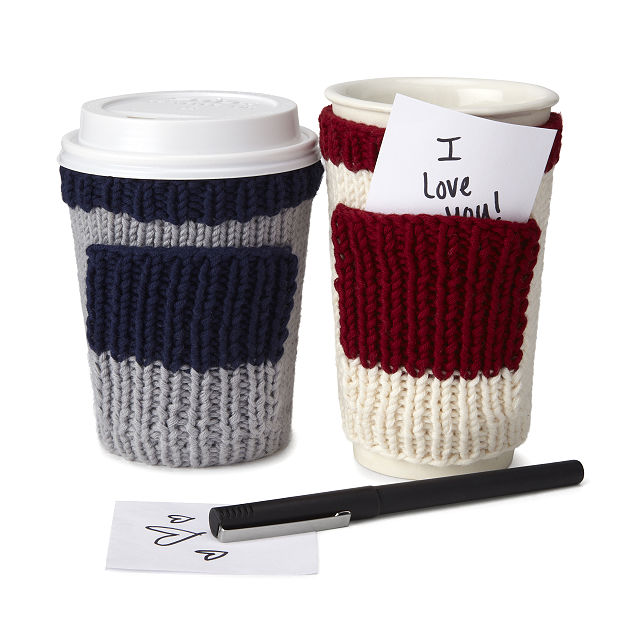 This eco-friendly knit sleeve keeps your hands protected, plus has a pocket that's just the right size for a small slip of paper.
Cold Brew Coffee Maker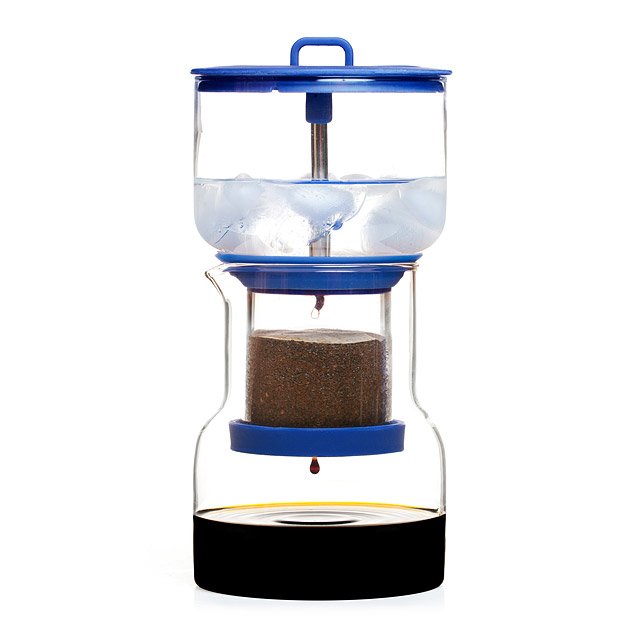 The slow drip method eliminates the risk of over-extraction, a common issue with full immersion cold brewing, and yields a less acidic and bitter brew, highlighting the smooth natural sweetness and subtle perks of your coffee.
On-the-Go Espresso Maker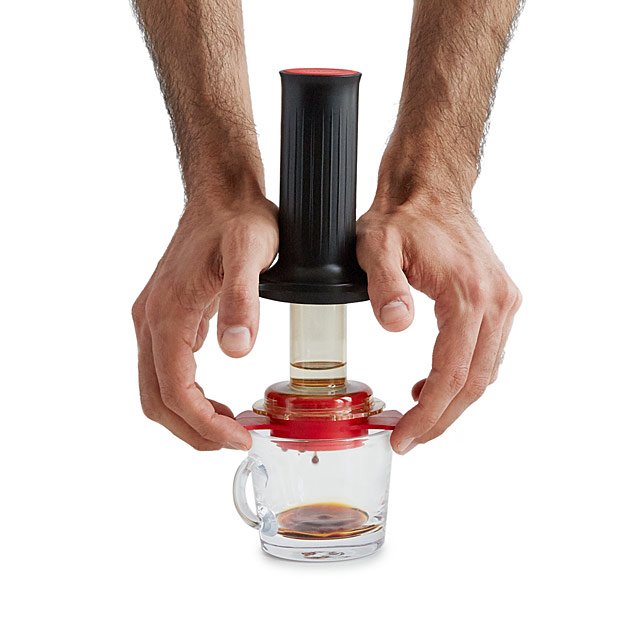 Try toting that along on your travels. With this lightweight, handheld maker, you can make great, authentic espresso just about anywhere.
Jabuka Twisting Alphabet Game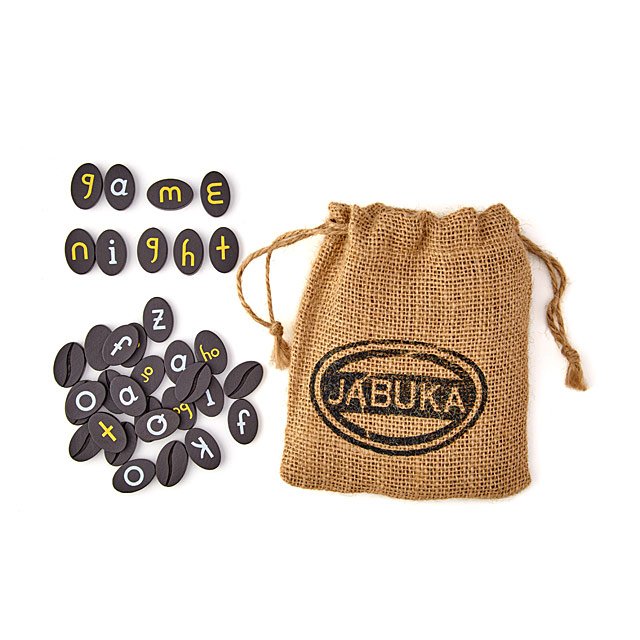 Any word game requires using your bean, but the way to win Jabuka is to use the most beans in a spontaneous, fast-paced race to be the most prolific wordsmith.
Color Map Mugs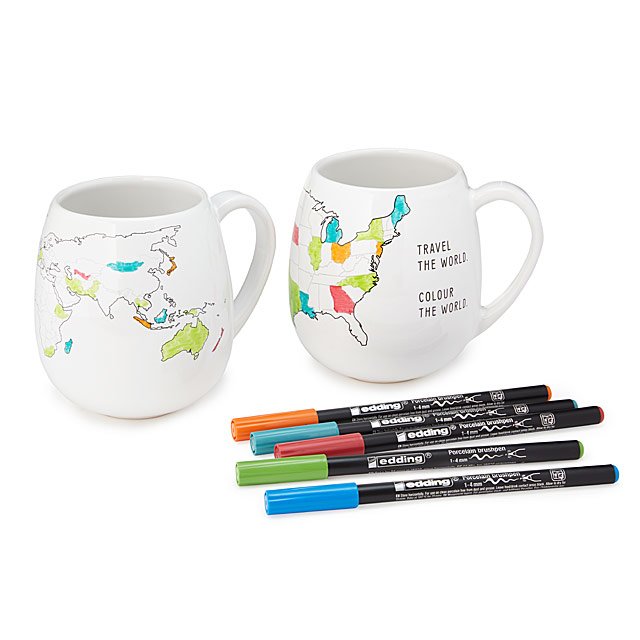 The café au lait in Paris that made you contemplate French citizenship. Remembering those international excursions over a warm cup of joe is a nice way to spend time between trips.
Cold Brew Coffee Cocktail Set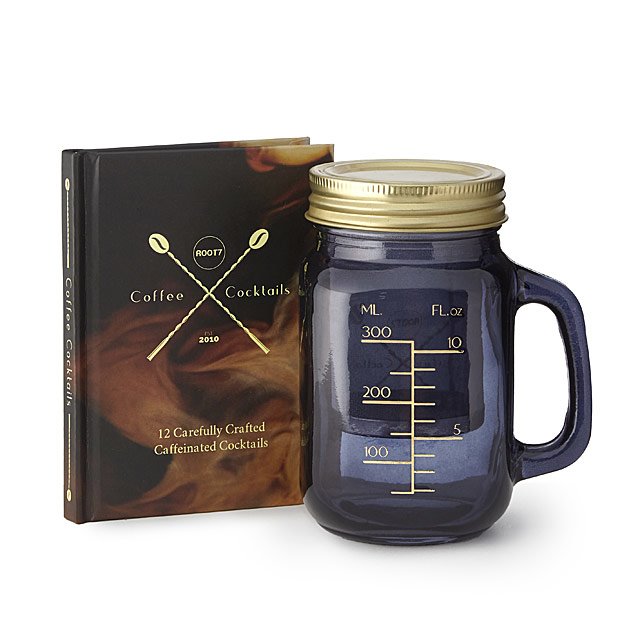 Make your cold joe in the jar. Now it's time to experiment with the delicious-sounding recipes in the included book. Brewing Oaxaca (tequila, cold brew, chocolate mole bitters) and French-inspired Le Belair (white rum, espresso, pear) are madly mixological.
Personalized Barrel Aged Coffee Infuser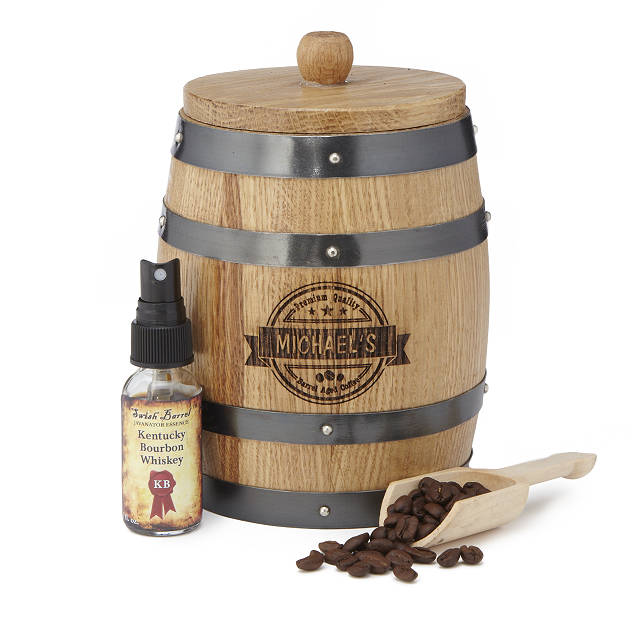 Not that you're not going to share (though we won't tell if you don't), but your name right on the barrel lets people know these special beans are all yours.
Coffee Maple Syrup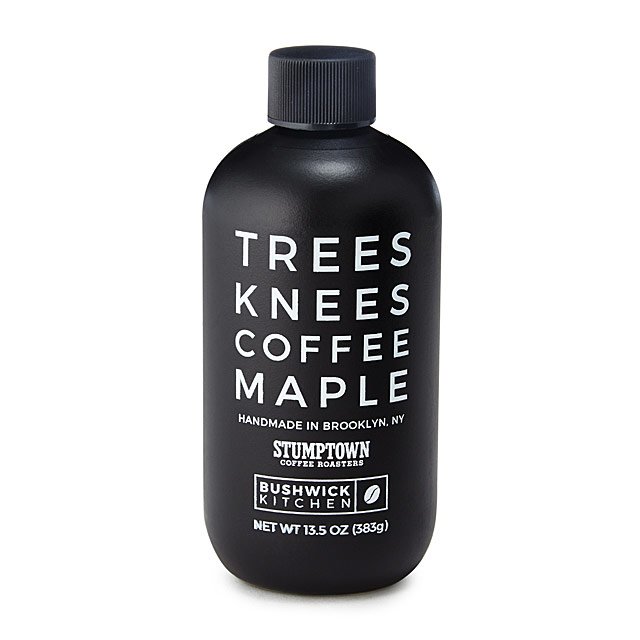 What if you could enjoy that delicious, brunchtime buzz any day of the week? We're not talking about bottomless mimosas, but about the warm, comfort-food sweetness of natural maple syrup, and the bright-eyed magic of your favorite cup of coffee.
Coffee Cold Brew Gift Set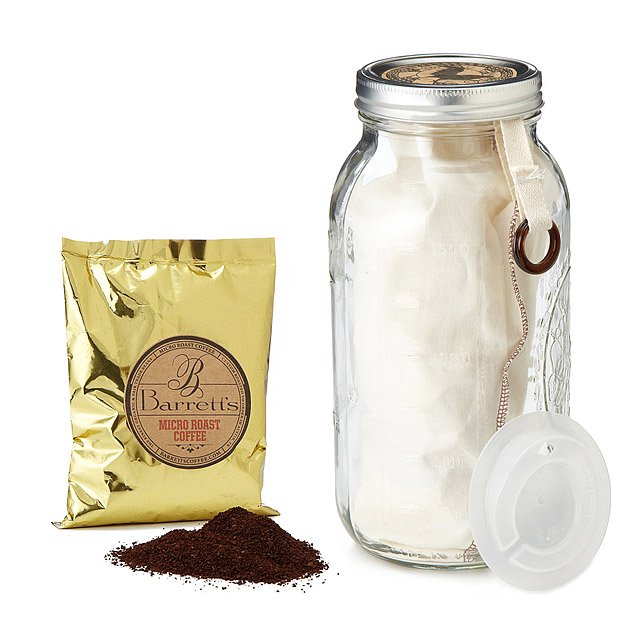 For cold, simply add your favorite freshly ground coffee to the filter, fill the mason jar with cold water, and allow the two to soak overnight in the refrigerator. Top off the cold brew with fresh water to desired strength, and your jar can be taken to go. To get you started on the right foot, this set comes with an aromatic blend of Brazilian and Guatemalan coffee.
Mother's Love Mugs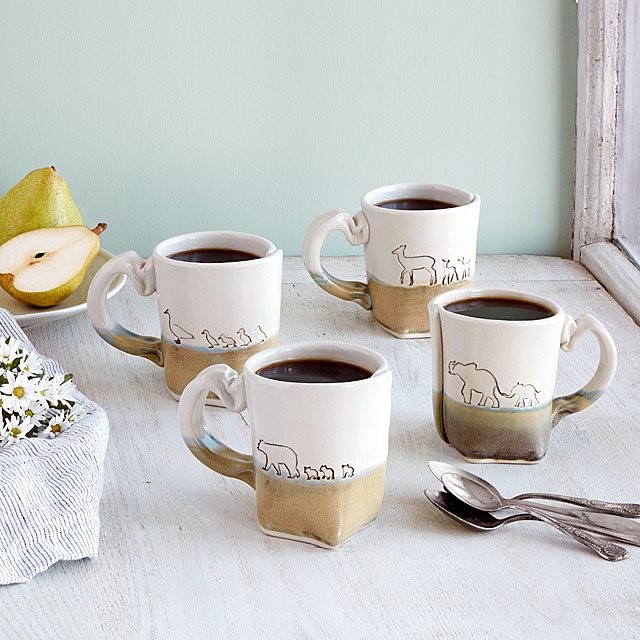 Celebrate mom's guidance and nurturing that carries on even after we grow up with this sweet mug by Colleen Huth. Handcrafted from stoneware, the unique design starts as a flat piece of clay.
Doughnut Art Portrait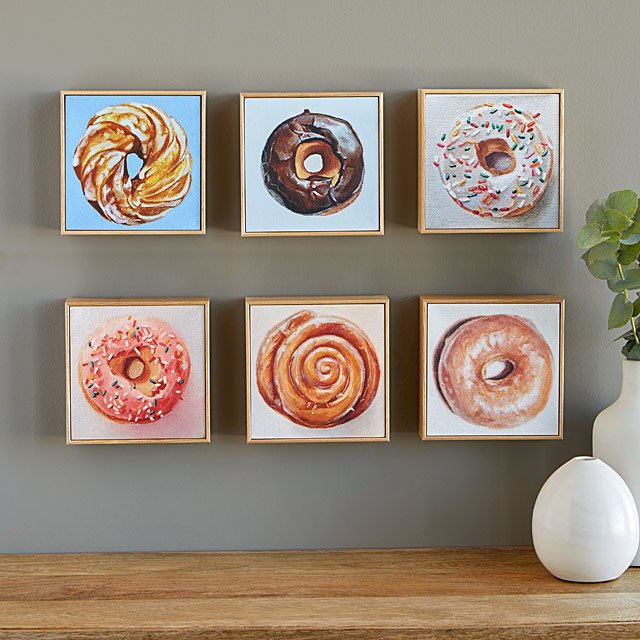 Whether you call them an indulgent breakfast or sweet coffee break companions, we're with you: Doughnuts are the perfect food. Don't they deserve to have their portraits painted? Meghan Cochran says yes, rendering twelve enticing varieties on her easel in oil, reproduced here in framed, digital prints that retain each frosting—er, brush—stroke and even the illusion of canvas texture.
Bad Dog Diner Mugs – Set of 4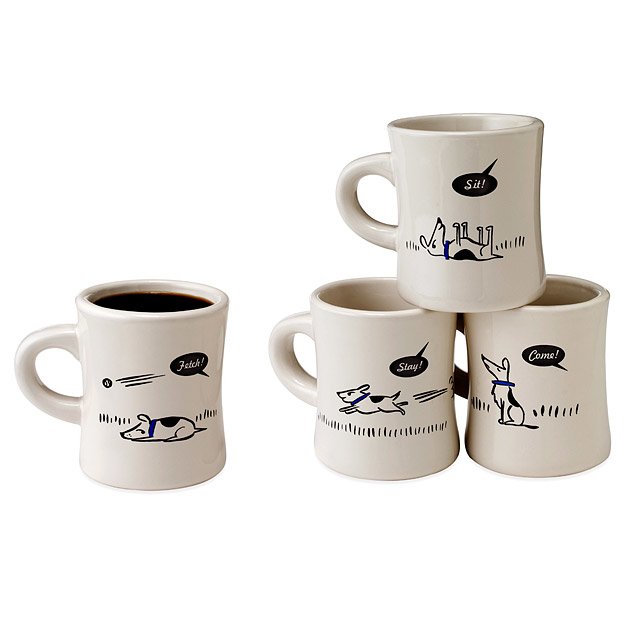 Capture the follies of training Fido with this set of Bad Dog diner mugs.
Tags:
Over The Top Coffee Lover Gift Ideas
You may also like this